Locked out? Need a locksmith?
No call out charge in Dorset or Hampshire areas
Call us on: 07973 759043
All locks fitted to BS Standards and Insurance company specifications
LOCKWISE - Dorset and Hampshire area locksmith - serving domestic, commercial and office with insurance approved locks
Call now on 07973 759043.

James Palmer formed Lockwise in 1999 and has been fitting locks for over 20 years.
Lockwise have hundreds of satisfied customers in the Hampshire and Dorset areas.
Here's just a few of the things we do:
Lock fitting, upgrades and repairs
Locks to British Standards and Insurance company specifications
Domestic, commercial, office, retail premises.
Garage door security upgrades
Restricted key locks, Master Keyed and Keyed alike locks
Work undertaken to all doors including uPVC, wood, composite, metal, glass, aluminium doors
Quality work at fair prices, with no hidden charges and no VAT to pay.
DOOR ENTRY SYSTEM INSTALLATION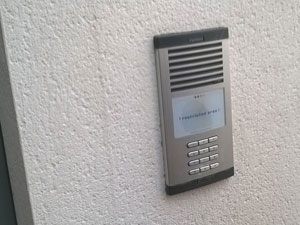 INTERNAL AND EXTERNAL LOCKS FITTED